HDC Hair Clinic- Scalp and Beard - 3633 FUE Grafts - Front and Crown
(Hair Transplant)
Originally Posted by
CueBallBob
great result and amazing coverage for 3600 grafts... did the beard extraction leave any dimples or scarring on his face? Thanks.
Hi CueBallBob,
When the patient visited the clinic as you can see on the photo below he was holding a beard style look therefore we could not tell him to shave it to take photos. He says that there is no visible scarring at all.
Below you can see as well another case that shows the invisible scarring after beard extractions in the you tube video link.
Regards
Alex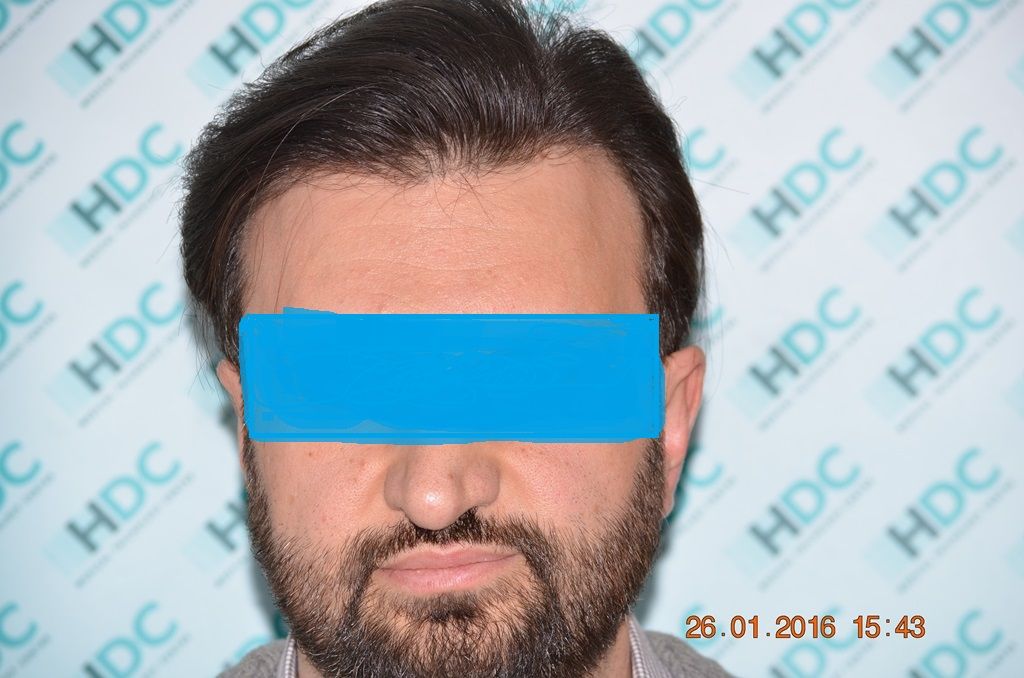 https://www.youtube.com/watch?v=_2WrLgmLGBo
Alex1 is located in CYPRUS/UK and he is available to meet: YES
email hairsite@aol.com to arrange a meeting.
---
HDC Medical Hair Transplant Center

An international center specializing in both FUE and Strip hair restoration methods, with certified surgeons and specialized technicians.

Alex Demetriades

International Patient Coordinator
UK Free Phone 0808 2347 929

Email Adress alex@hdc.com.cy
Cyprus Clinic +357 22 466188
Cyprus Mobile +357 99 450525
Website: www.hairtransplants-hdc.com

I express my personal opinion and not necessarily the clinic's collective view.
===
HDC is a sponsor of HairSite. Rankings on HairSite are based on # of successful patient results posted and not affected by sponsorship. Any clinic or doctor can post their patient results in HairSite forum and earn a point for every successful result posted. It is not the mandate of HairSite to track failed or unsuccessful results, readers are advised to do their own research carefully before making a decision about hair transplant and not rely solely on our ranking system.
---
Complete thread: