Hair Restoration of Hairline and Crown with 10,000 grafts
(Hair Transplant)
Hello everyone,

Just want to share with you this case study.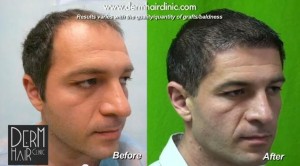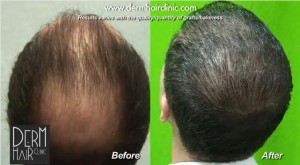 This patient was suffering from hair loss in the crown, hairline recession and thinning on top of his head.

Dr. Umar used 10,000 grafts that combined follicles from the head, beard and nape. About 8000 grafts were harvested from the head and nape. And about 2000 came from the beard.

The surgery was divided into two sessions. The first session achieved a transplant of 9000 grafts of head, nape and beard hair. And in the second session, 1000 grafts of head hair were reinserted into the recipient areas.

The patient continues to have a good supply of head donor hair which can be used if he wants to supplement his results with future surgeries.

Here is the link to the video for this patient procedure-
Crown and Hairline Restoration With 10,000 grafts

If you are not really familiar with general information on FUE hair transplant procedures, here is a helpful article- FUE Hair Transplant




KP is located in [NA] and he is available to meet: NO
---
Representing Dr. Umar of DermHair Clinic.
---
Complete thread:
Hair Restoration of Hairline and Crown with 10,000 grafts

- KP, 01.08.2012, 20:18

(Hair Transplant)