FUE Eyelash Restoration Surgery by Dr. Umar
(Hair Transplant)
Although Follicular Unit Extraction is usually performed on patients with male pattern baldness, it can also be applied for eyelash transplant procedures.

This female patient of Dr. Umar's had very short lashes. Her condition actually worsened from the use of lash extensions. She wanted to have naturally long lashes without the use of false cosmetic eyelashes or Latisse, which needs to be applied very consistently.

Here is an image of her before her eyelash transplant: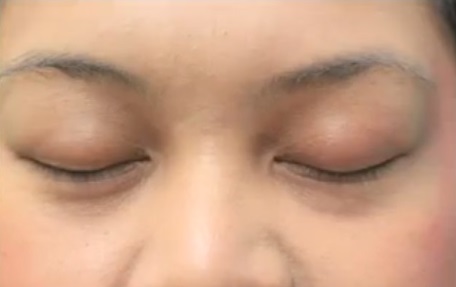 Dr.Umar extracted nape hair follicles using his uGraft device. These were inserted along the lash line.

Here is the patient four months after her procedure: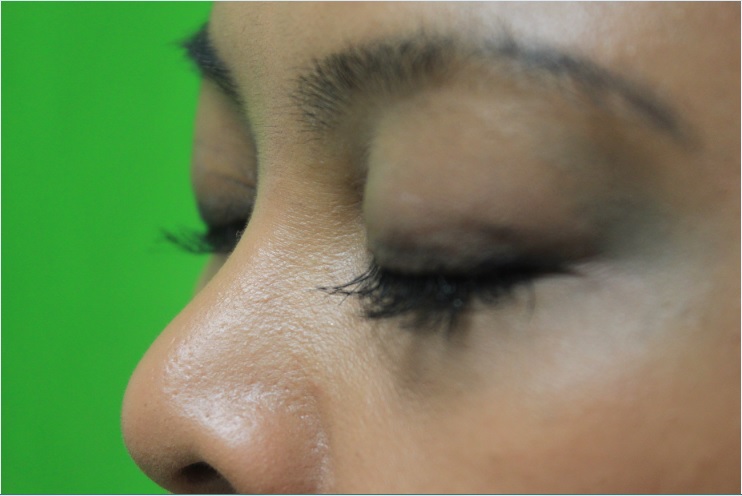 To watch the patients video, click here

==================

Dr. Umar uses uGraft to extract follicles from the nape area on the back of the neck. UGraft is a surgical system that he developed which includes highly specialized punches to perform more advanced forms of Follicular Unit Extraction. These advanced tools are ideal for harvesting unconventional hair. Nape hair grows at sharp angles. And uGraft is able to accommodate this unique characteristic, allowing the follicles to be safely extracted.

The next step is to insert the grafts into the lash line through tiny slits. Hair shafts will fall out within two weeks to start a new growth cycle. These hairs become evident around 6 months. The patient's results in this video are shown at 4 months. And continued improvement is expected to take place for about a year after her procedure.

Nape hair will continue to grow as they did on the back of the neck. Therefore, they need to be trimmed as needed. Also, since nape hair is usually straight, patients will need to manually curl their lashes to create a natural looking curve.




Allie is located in LOS ANGELES and he is available to meet: NO
---
I am not a physician. I represent Dr. Umar of DermHair Clinic. Visit his website for more info http://www.dermhairclinic.com
===
Dr. Umar is a sponsor of HairSite. Rankings on HairSite are based on # of successful patient results posted and not affected by sponsorship. Any clinic or doctor can post their patient results in HairSite forum and earn a point for every successful result posted. It is not the mandate of HairSite to track failed or unsuccessful results, readers are advised to do their own research carefully before making a decision about hair transplant and not rely solely on our ranking system.
---
Complete thread:
FUE Eyelash Restoration Surgery by Dr. Umar

- Allie, 04.10.2013, 09:37

(Hair Transplant)