Slick bald NW7 – Relative goals: 8000 SFET - FUE Head and Beard grafts
(Hair Transplant)
Ultimately we all want to be happy. Most of us focus our life's pursuit toward achieving that goal. In the context of hair transplantation, setting goals to achieve happiness is profoundly relative.

A patient starting off at a NW2 would probably desire a complete absence of recession as a HT goal. A NW4 patient would likely be ecstatic with a NW2 look. What about a NW7 patient?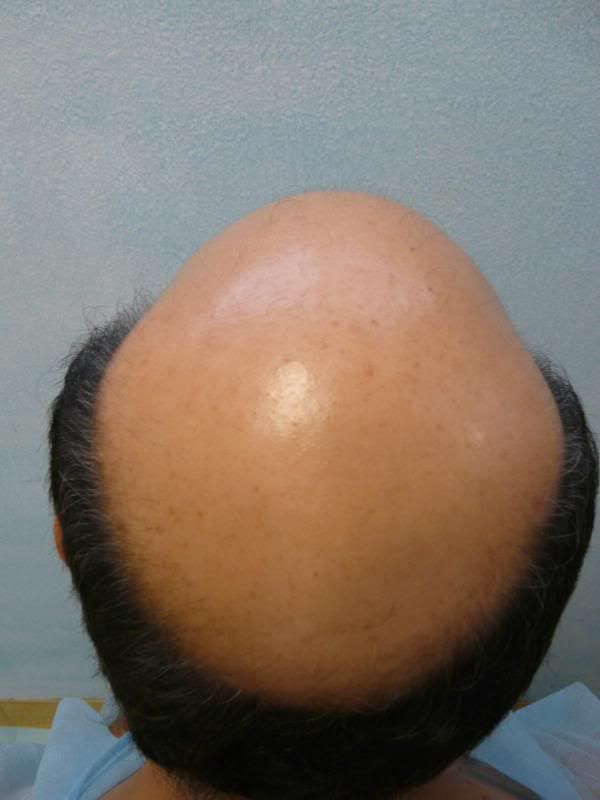 I often see a broad range in this regard, from a NW6 who would be happy with a NW3 hairline to a NW6 who would like to get rid of all signs of recession. As a provider, the single most important factor in goal-setting is what the patient wants; what he or she would be happy with. Additionally, questions arise as to the provider's skills and capabilities and the patient's donor availability, personality, and disposition to persevere through a long and an arduous process. It is essentially a journey that the provider and the patient must take hand-in-hand in partnership to wherever the road leads.

These insights were driven home in my recent encounter with a very pleasant, middle-aged man who had presented with an extreme bald state. He had been:

1. Summarily rejected by many clinics due to his lack of donor and the vast area of his baldness.
2. Offered strip procedures of 3000 grafts by others.
3. He has rejected the idea of using a hairpiece and the mental enslavement that attends it.
4. He has tried the shaved bald look to no avail.


He presented to me at a critical point in his life when some life-altering decisions had to be made on the social realm. Choosing a slick NW 7 look would, by his estimation, irreversibly surcharge his potential socially. Moreover, he had about 1 year left to do something about it or settle for what the hand nature had dealt him in a slick NW7+ level of hair loss.

He stated to me (I paraphrase): "I am not looking for a NW2 hairline and do not expect the density of a NW2." He just wanted to look like a thinning man whose level of baldness did not detract from his image unjustifiably, in the manner he had thus far experienced with the current state of his hair loss. "Give me some hair, give my face a frame of sorts, but leave me looking naturally thin in the process. That is all I want." My staff and I had the honor of working on this interesting man and being part of his hair recovery journey. At the end, we all felt incredibly enriched on many levels that go beyond the mere recovery of hair.

This is the situation he found objectionable:


..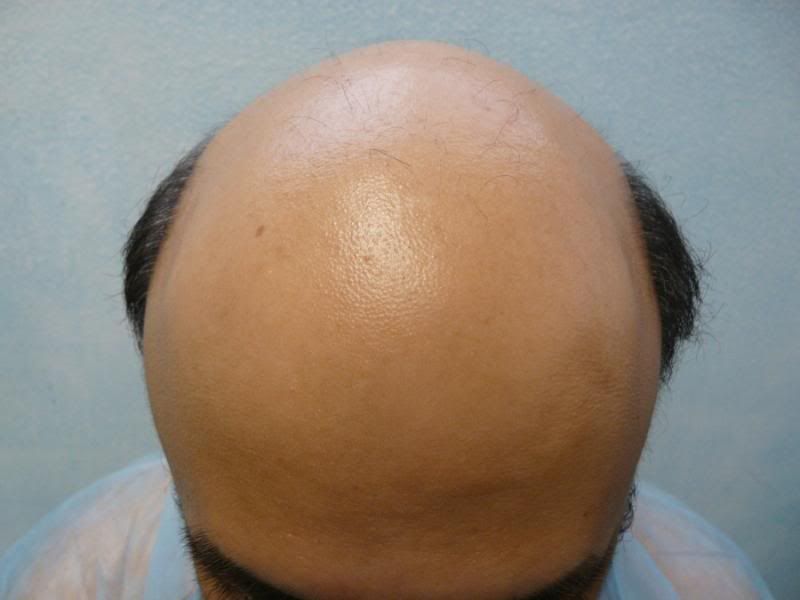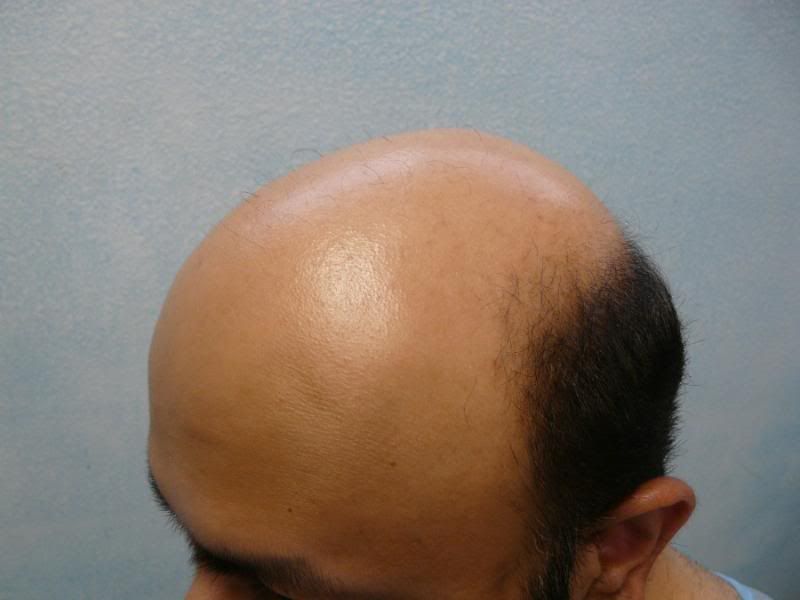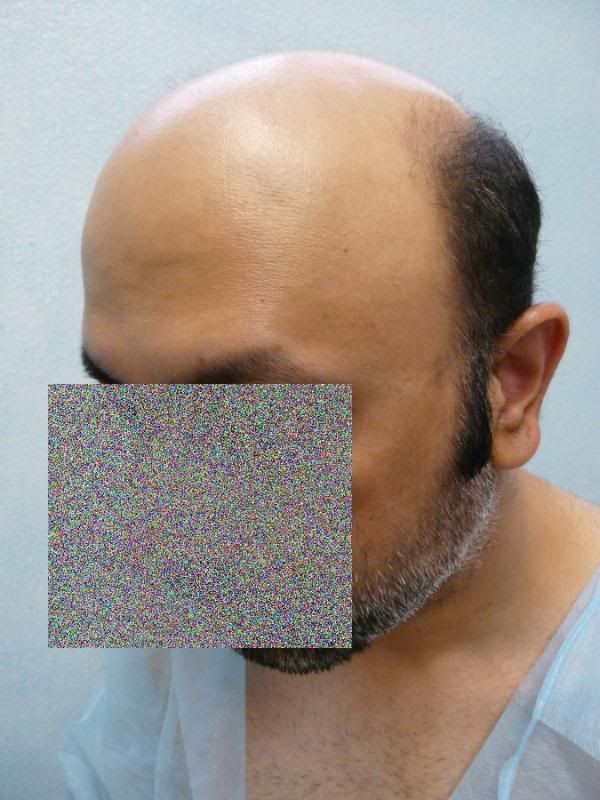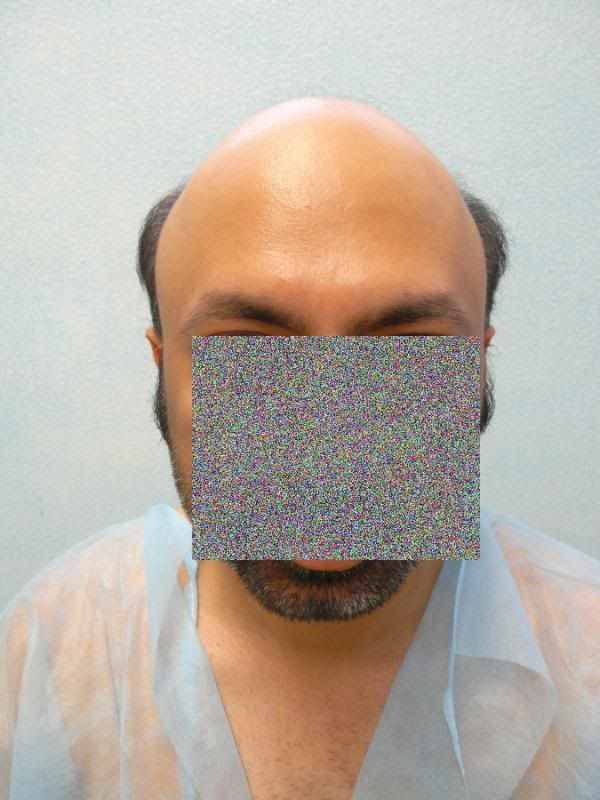 Dr Umar is located in REDONDO BEACH, CALIFORNIA and he is available to meet: YES
email hairsite@aol.com to arrange a meeting.
---
For free online consultation click:
http://www.dermhairclinic.com/free-online-consultation-hair-restoration-los-angeles.php

To view more results, click: http://www.dermhairclinic.com/category/patient-videos/
---
Complete thread:
Slick bald NW7 – Relative goals: 8000 SFET - FUE Head and Beard grafts

- Dr Umar, 30.05.2011, 16:41

(Hair Transplant)